Namaste and Welcome to Balanced Ayurveda!
The main goal of Balanced Ayurveda is to maintain the health of Healthy People and to cure the diseases of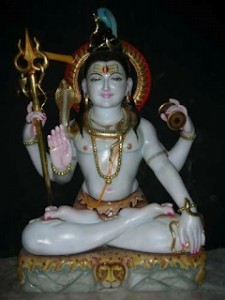 sick people through Ayurvedic Therapies. We help our clients by offering a range of Ayurveda which helps them create an inner sense of peace and balance. Balanced Ayurveda was founded by Neha Vora. She has been recognized as a Professional Ayurvedic Practitioner (Vaidya) by the National Ayurvedic Medical Association (NAMA). Neha clearly recognizes a need for Ayurveda in today's hectic lifestyle which can be full of stress and anxiety which eventually leads to build up of imbalances within our own body.
Sarve Bhavantu Sukhinah Sarve Santu Niramaya
Sarve Bhadrani Pashyantu Maa Kaschid Dukhah Bhag Bhaveta
Means: May God Let All Be Disease Free And Live Happily
Allopathic Medicine tends to focus on management of Diseases and Symptoms through drugs and surgery. Whereas Ayurvedic Medicine tends to focus on prevention of diseases and how to eliminate its root cause if it does occur. It is important to understand that Ayurveda is NOT by any means, a substitute for Allopathic (Western) Medicine. Ayurveda can be used in conjunction with Allopathic Medicine to boost the immune system and to maintain a healthy balance of energy readily available from within our own bodies. Considering these factors, Neha chose to communicate the concept of Balanced Ayurveda in Chicago and surrounding neighborhoods.
Located near Schaumburg Illinois!
We are conveniently located near Schaumburg in Hoffman Estates IL near the intersection of Higgins Road and Barrington Road. We are extremely thankful to all our loyal clients for their encouragement and support which has truly helped us grow from our smaller office in Schaumburg. Some have been very knowledgeable about Ayurveda; yet some are just getting started and are curious about the Natural Way of Living Healthy Life. Regardless, Balanced Ayurveda will be here to help you reach those personal well-being goals of life. So please schedule some time to visit us in person at our office in Hoffman Estates Illinois. Be sure to check out our limited time Promotional Offers!
We offer Ayurvedic therapies which may include the following treatment modes: Clinical Ayurvedic Consultations, Online Ayurvedic Consultations, Follow up visits, Diet & Life style Consultations and our latest introduction of Shirodhara Therapy. Panchakarma and Shirodhara Therapies are used to detoxify and cleanse the body and mind. It not only cures the diseases but also helps in maintaining the health of healthy people. Panchakarma Therapies provide the much needed relaxation and calmness when living such high paced and high stress lifestyles.  Above all, according to Ayurveda, Panchakarma Therapy is necessary before starting any other therapy.